PROTEIN FRACTIONATOR SERVICE PLATFORMS
Operational access needs for protein skimmers, including cleaning, are often an afterthought. Be sure to include a provision for this important process! Providing safe and reasonable access to the collection cone and skimmer top for staff is critical to the success of the operation and maintenance of an RK2 protein skimmer. As a solution, RK2 now provides custom engineered FRP access platforms for all protein skimmer sizes including the RK300, RK600, RK1000 & RK2000 models.
Our platforms, ladders and custom handrail systems have space considerations in mind and often sit within a few feet of the existing skimmer footprint. Our platforms are customized to meet your needs including fully engineered and OSHA compliant to ensure your staff are safe when operating and maintaining RK2 skimmers. We will work with you to determine your spatial requirements, pre-fabricate the platforms in our shop, and ship to you ready for assembly. Or contact us for installation assistance.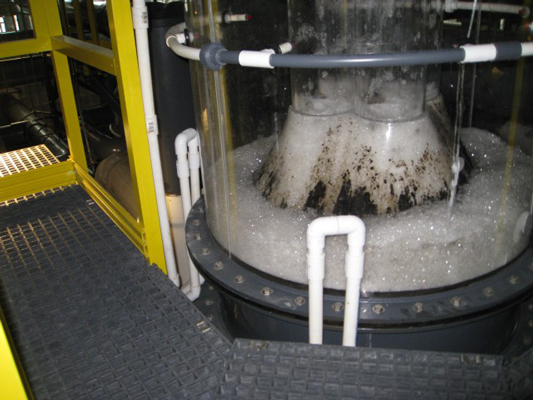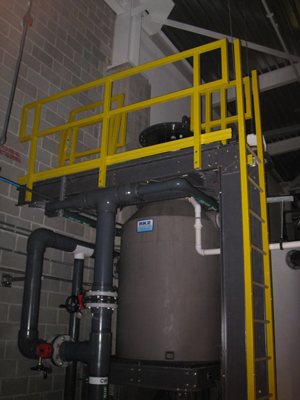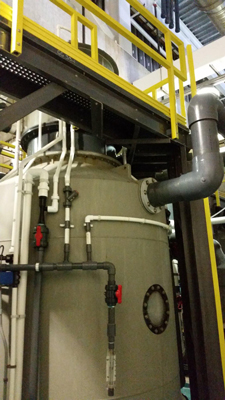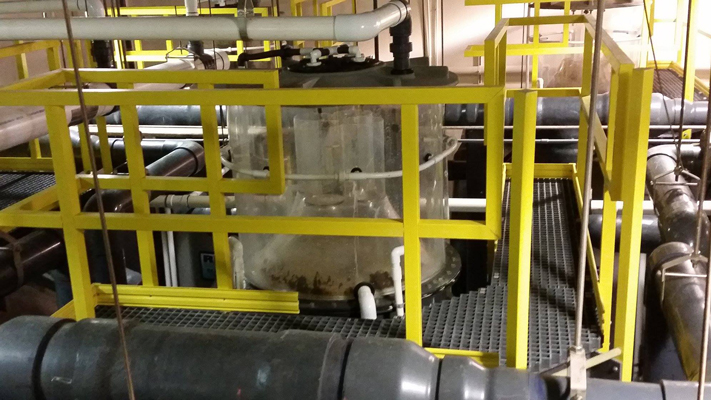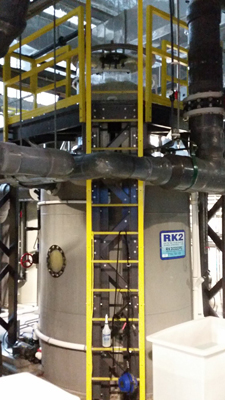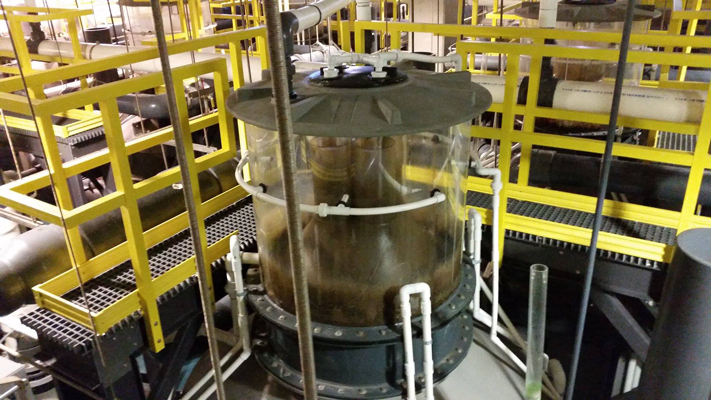 www.rk2.com
© 2018-2019
Website by
EB Web Design


HOME
ABOUT US
REQUEST A QUOTE
DISTRIBUTORS
TERMS & CONDITIONS
PRIVACY POLICY
Sales: M-F, 9AM-5PM (EST), 760.746.7400,sales@RK2.com